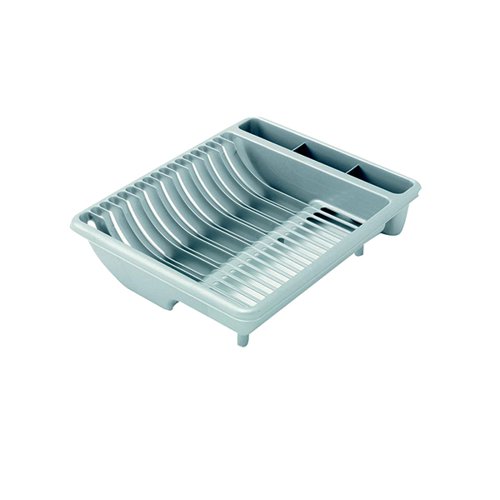 83 We have these in stock!
Manufacturer Addis Group Ltd
Description
This draining rack from Addis is designed to fit all standard draining boards and will complement other items from the Addis kitchen range. The rack itself will hold up to 18 flat edged plates and can also fit non-standard plates and bowls. There is a flat edge for cups and glasses, as well as 3 integrated cutlery racks for convenience. Made from strong plastic, the rack sits on 4 sturdy feet, which keep it stable even when fully loaded.
selection not available, try a different combination
selection not available, try a different combination
Compare