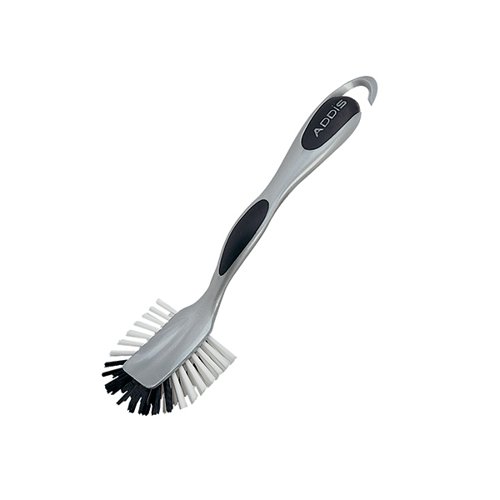 159 We have these in stock!
Manufacturer Addis Group Ltd
Description
An Addis Ultra Grip Jumbo Dish Brush makes short work of tough stains when washing up. The nylon fill bristles power through dried food on plates and pans. The ergonomically-curved handle features a soft grip for comfort and is long enough to thoroughly clean the deepest of pots, with a built-in scraper for heavy cleaning. It also includes a hook to hang the brush up, saving space around your sink and allowing it to dry effectively, reducing the risk of bacteria.
selection not available, try a different combination
selection not available, try a different combination
Compare