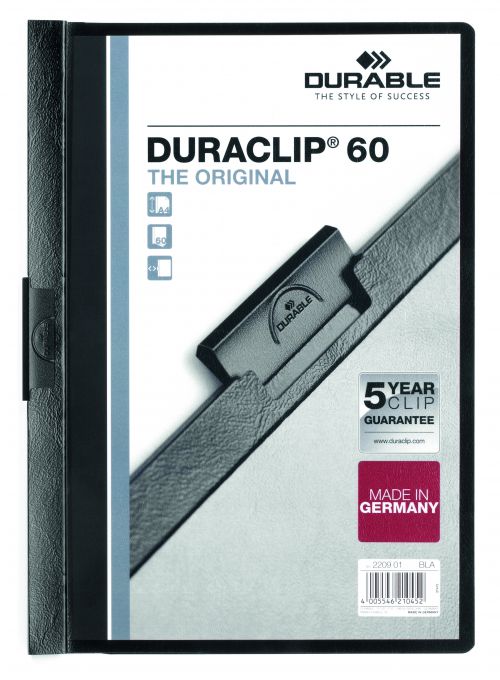 11 We have these in stock!
Manufacturer Durable (UK) Ltd
Description
The original DURACLIP file made of PVC plastic with a special sprung steel clip. Ideal for presentations, filing, quotations, conference/seminar notes and reports. The DURACLIP 60 folder has a capacity of 60 A4 sheets, a transparent front cover and coloured back and spine. Simply pull out the clip, insert the documents and push back the clip. The unique sprung steel clip adjusts itself to the number of sheets. Pack of 25 in black.
Specifications
Post Consumer Recycled Content
Minimum Recycled Content (%)
Hexavalent Chromium (ppm)
Pre Consumer Recycled Content
selection not available, try a different combination
selection not available, try a different combination
Compare