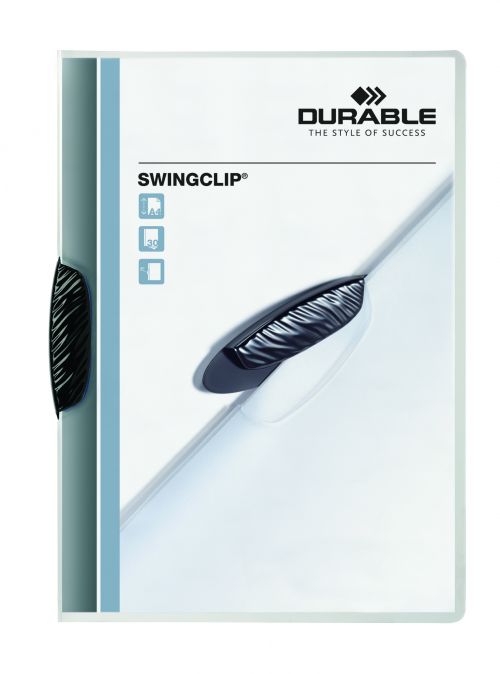 11 We have these in stock!
Manufacturer Durable (UK) Ltd
Description
Swingclip is the attractive, fresh clip folder for all presentations and filing without the need for punching any holes. Simply swing the coloured clip outwards, insert papers and close the Swingclip. The folder can store up to 30 sheets of A4 paper. Pack of 25 in black.
Specifications
Hexavalent Chromium (ppm)
Pre Consumer Recycled Content
selection not available, try a different combination
selection not available, try a different combination
Compare