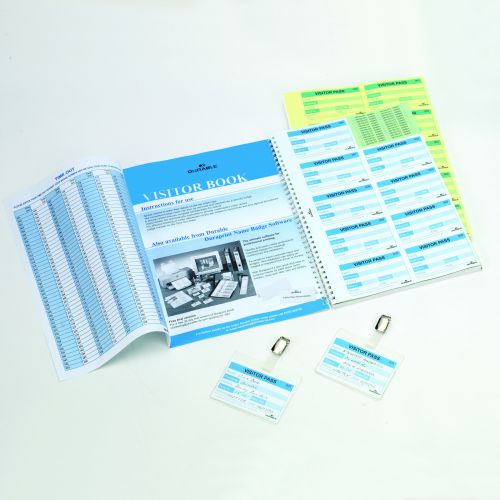 129 We have these in stock!
Manufacturer Durable (UK) Ltd
Description
The Visitors Book refill pack contains 100 60x90mm easy to complete badge inserts. Once completed the micro-perforated badge inserts are easy to remove and insert into your choice of name badge. All key details such as name, company, and duration of the visit are duplicated to provide permanent visitor record. A security sheet ensures complete visitor confidentiality and helps support GDPR. A simple time out sheet is also provided so that each visitor can check out when leaving the building.
Specifications
Contains timber or derived materials
Hexavalent Chromium (ppm)
Number of Entries / Inserts