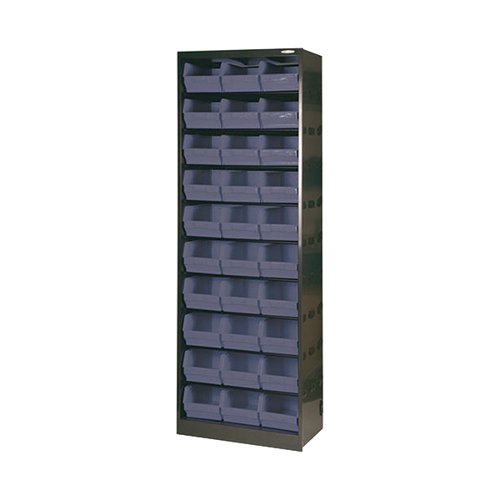 7 We have these in stock!
Manufacturer HC Slingsby PLC
Description
This VFM Metal Bin Cupboard features an array of bin storage units, made from sturdy polypropylene, that are perfect for storing components and small objects up to 295mm in length. Each bin rests on metal poles that make it easy to pull out and inspect the contents - or use the included labels for a comprehensive index. The outer case is made of strong steel for increased durability.
selection not available, try a different combination
selection not available, try a different combination
Compare