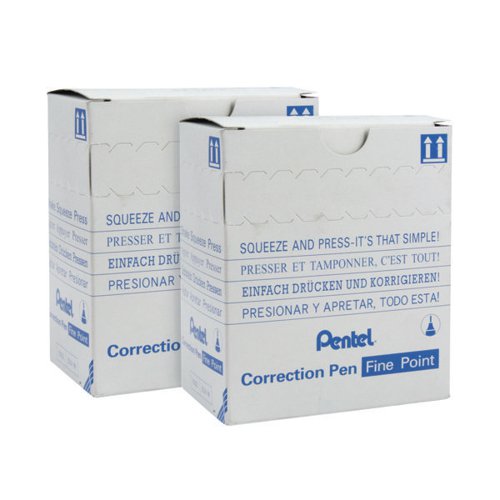 47 We have these in stock!
Manufacturer Pentel Co
Description
This Pentel Micro Correct pen features a fine metal tip and a valve controlled flow for quick, precise corrections. The dense fluid is quick drying, low odour and trichloroethane-free for safe use. Each pen contains 12ml of fluid for long lasting use. This pack contains 12 pens for use at work, home, or at school. With this promotion, when you buy 1 pack of 12 Micro Correct Pens you will receive another pack of 12 pens absolutely free.
Specifications
REACH Requires Health & Safety Data Sheet