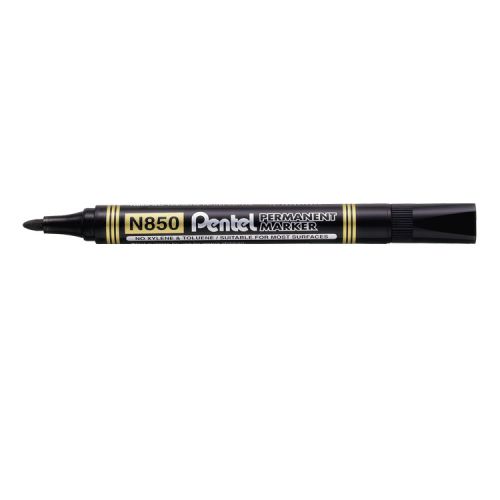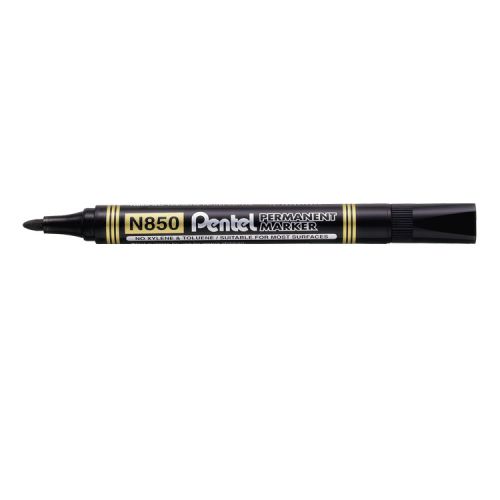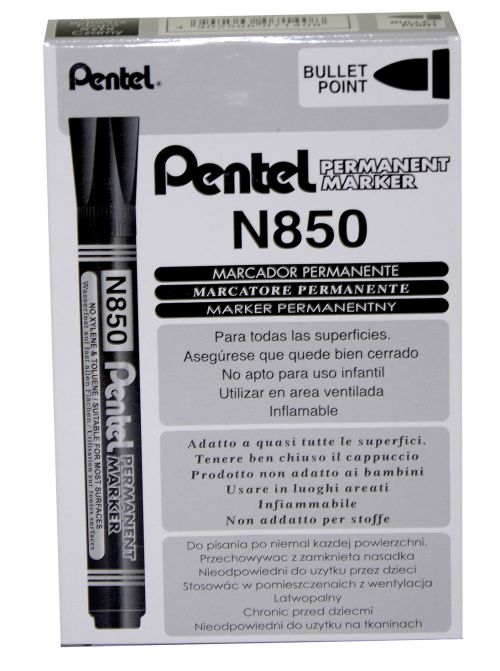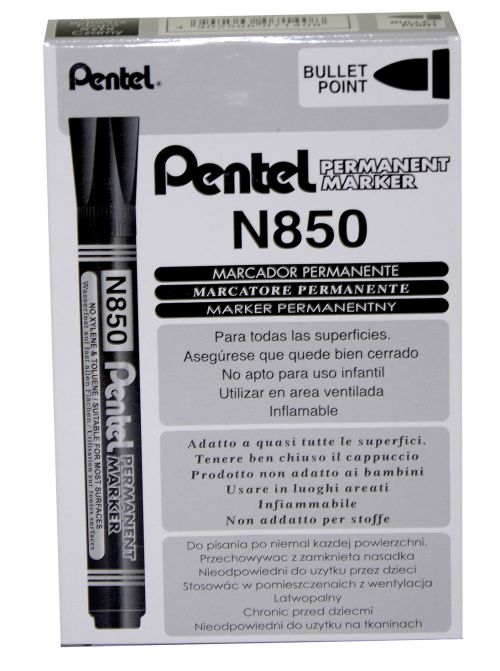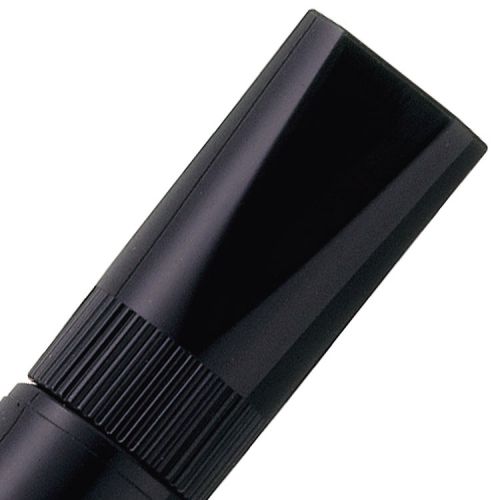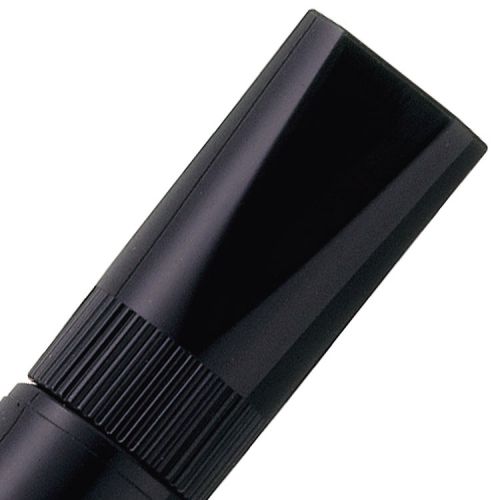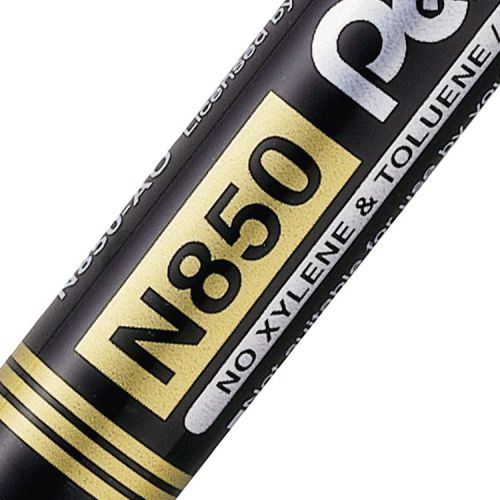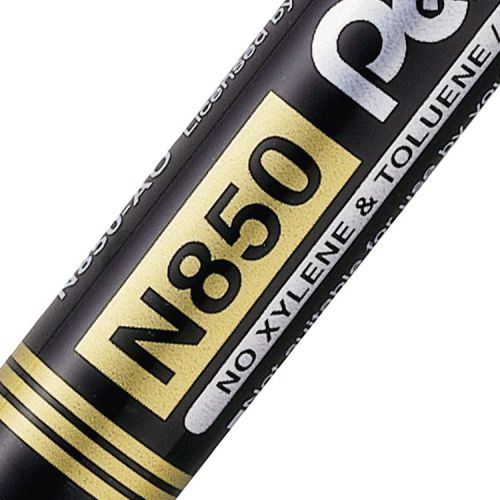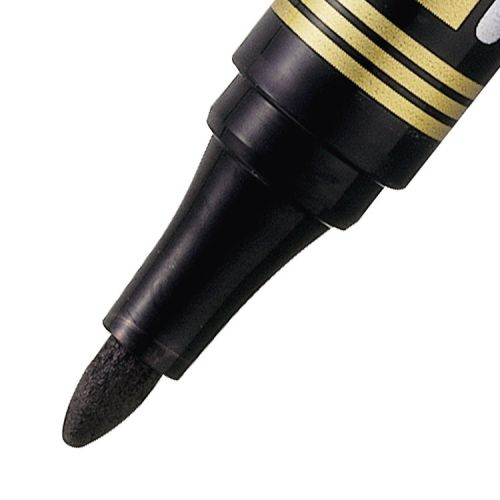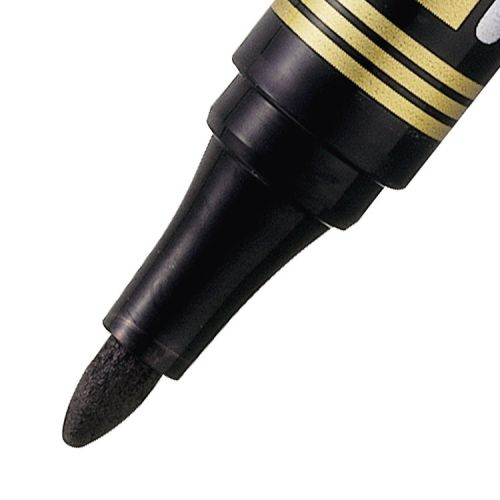 239 We have these in stock!
Manufacturer Pentel Co
Description
Ideal for everyday permanent marking on a variety of surfaces, this Pentel N850 marker features low odour ink, which is xylene and toluene free. A specially moulded, hexagonal cap prevents the marker from rolling on flat surfaces. This marker has a bold bullet tip, which writes a line width of 2.0mm. This pack contains 12 markers with permanent black ink.