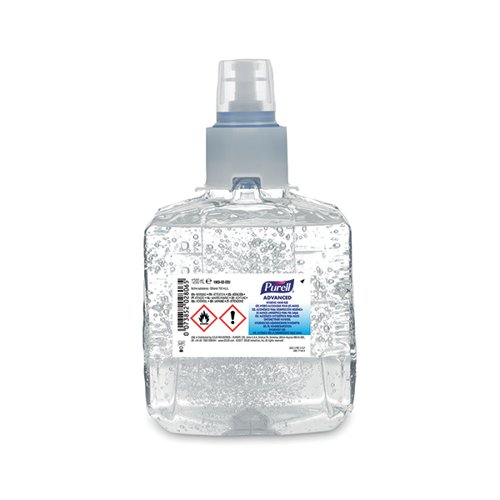 25 We have these in stock!
Manufacturer Gojo Industries
Description
Purell Advanced Hygienic Hand Rub is a powerful and advanced hand cleaner suitable for use in hospitals and other clinical environments. The dual action formula is formulated to kill microbes and clinically proven to maintain good skin health. It conforms to a wealth of European Standards for hand wash (EN1500), surgical rub (EN12791) and eliminates viruses, bacteria, fungi and yeasts. This 1200ml refill is intended for use with the LTX-12 dispenser.
Specifications
Category
Hand Soap, Creams & Lotions
REACH Requires Health & Safety Data Sheet
Type
Hand Soap, Creams & Lotions
selection not available, try a different combination
selection not available, try a different combination
Compare