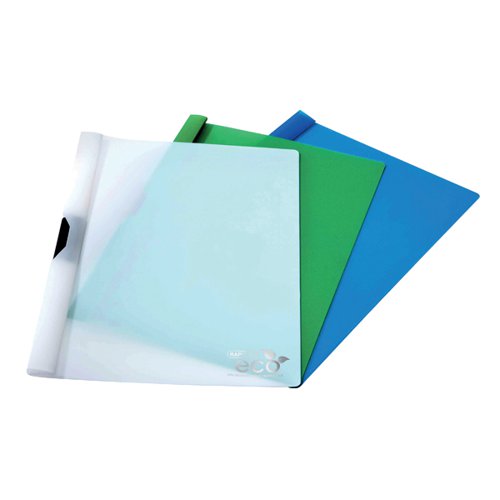 9 We have these in stock!
Manufacturer Rapesco Office Products Plc
Description
This ECO report/presentation file is made from 100% biodegradable polypropylene. Its practical sliding clip allows you to secure documents without the need for hole punching and the clear cover makes the front page easily visible for easy identification and personalisation. This folder has a 3mm capacity allowing you to store up to 30 sheets of 80gsm paper. The new ECO range of PP Document Management has been designed to give consumers an environmentally friendly choice at no extra cost. Rapesco ECO products biodegrade safely without causing harm to the environment.
Specifications
Biodegradable Information
Rapesco Office Products Plc