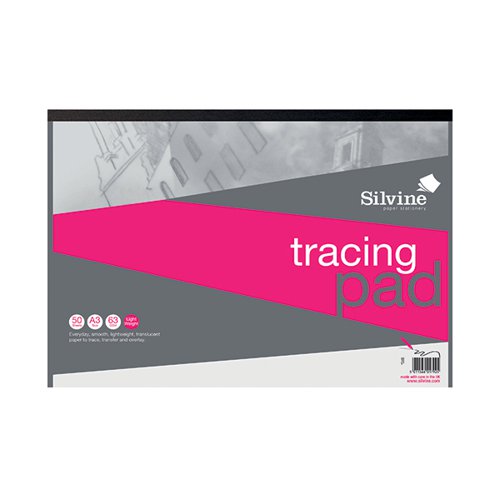 216 We have these in stock!
Manufacturer Sinclairs
Description
This A3 everyday tracing pad is ideal for use by students, technical drawers, artists and designers. The strong, translucent 63gsm paper allows you to see the lines underneath but is strong enough not to tear easily. You can use either pen or pencil on this smooth, lightweight tracing paper.