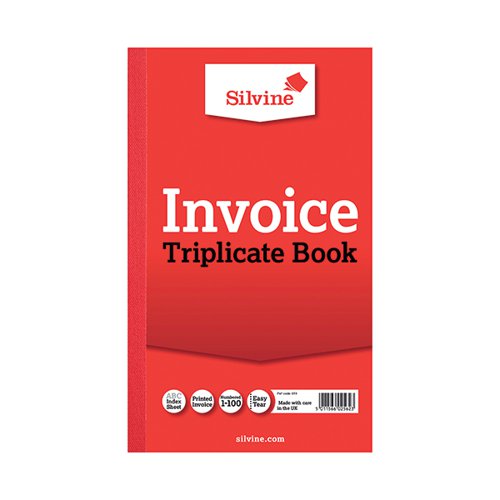 6 We have these in stock!
Manufacturer Sinclairs
Description
This Silvine Triplicate Invoice Book allows you to make 100 invoices in triplicate to help you keep track of financial transactions. The gummed invoice book allows you to make an exact carbon copy, with pre-printed pages for detailed, accurate records. Each book measures 210x127mm, with perforated, easy tear pages. This pack contains 6 books.
Specifications
Biodegradable Information
Contains timber or derived materials
No of Carbon Paper Sheets